Guide of Outlook PST Files Recovery
To attain perfect results from tool, it is necessary to run and install tool correctly. Following correct steps help to obtain positive results from tool and manage Outlook data files smoothly.
Step 1
Launch Outlook PST Recovery Software and Click on "Add File" button.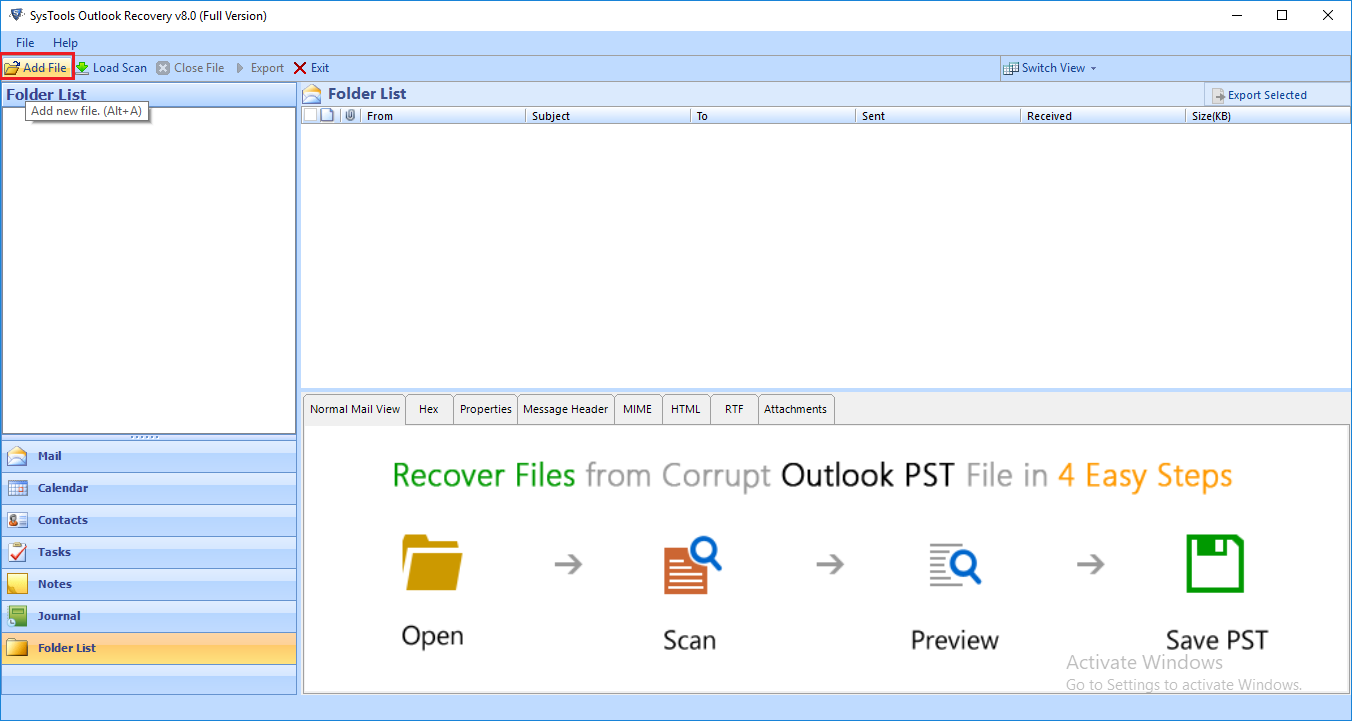 ---
Step 2
Hit on "Select file" and add PST File.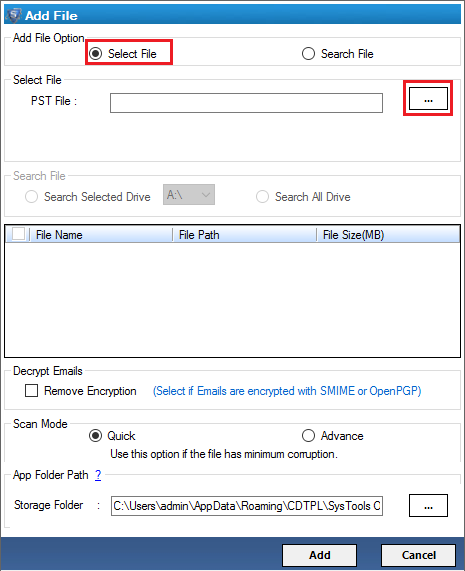 ---
Step 3
Click on "Open" button to add PST file in the software.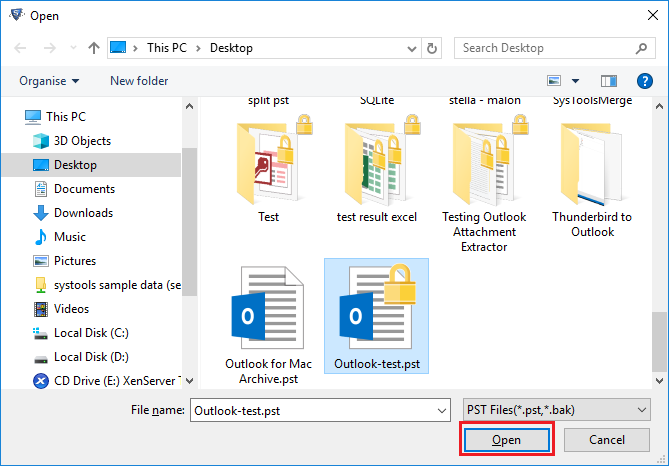 ---
Step 4
Hit on "Search File" and search multiple PST files from all or selected drives.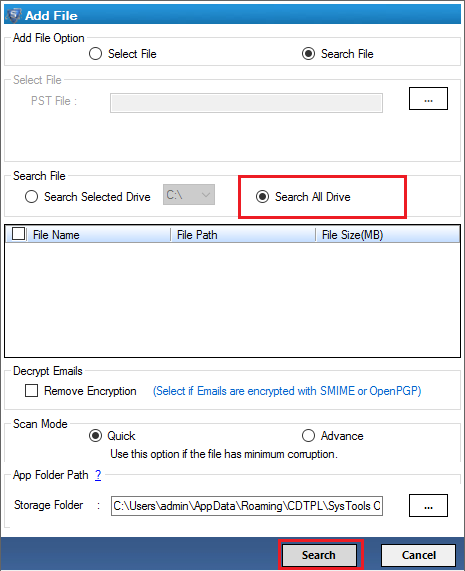 ---
Step 5
After hitting on Search file button, you can see all the PST file in the software pannel.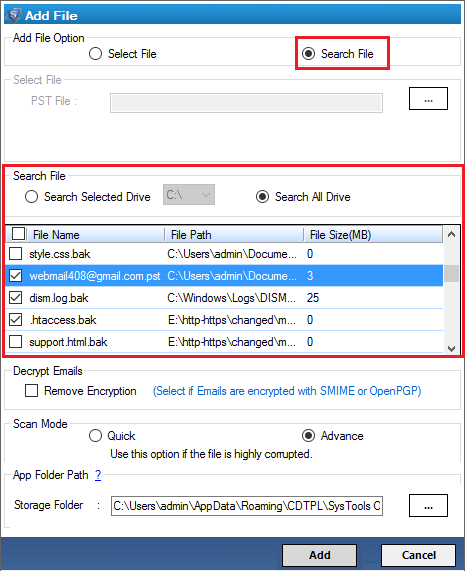 ---
Step 6
To Remove Encryption from Outlook Email Messages:
Click on the link given: Outlook Email Decryption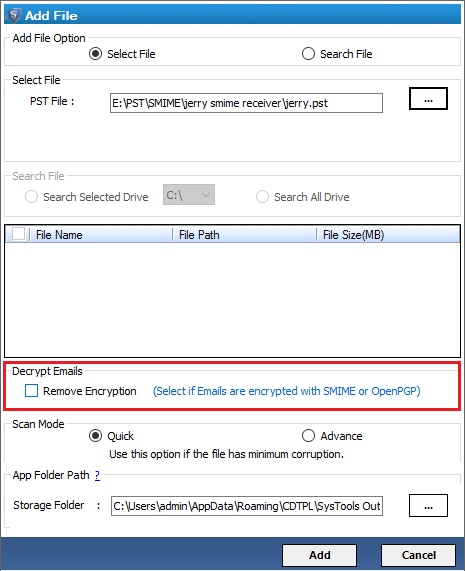 ---
Step 7
Now, perform Quik (for minor corruption) or Advance scan (for major corruption).

---
Step 8
Scanning procces will start.

---
Step 9
Save scanned Outlook PST file.

---
Step 10
Hit on "Mail" tab to view emails only.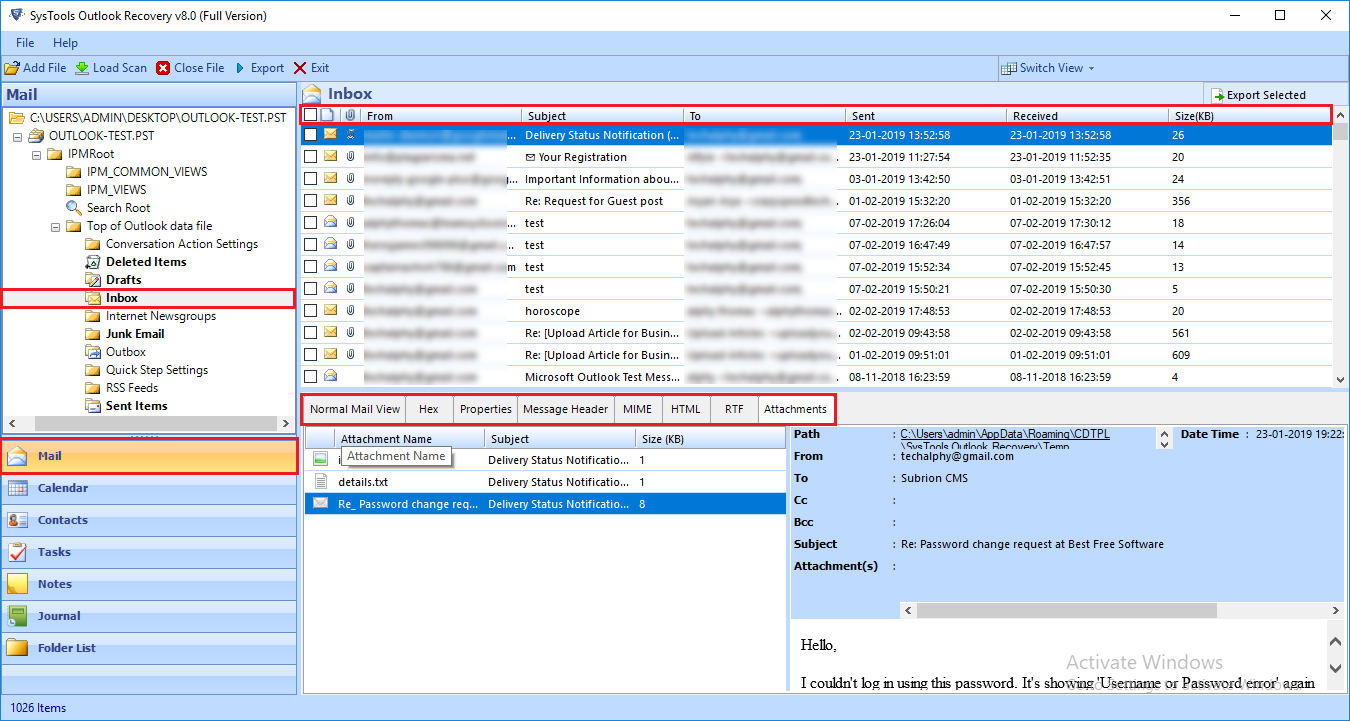 ---
Step 11
Hit on "Calendar" tab to view Calendars only.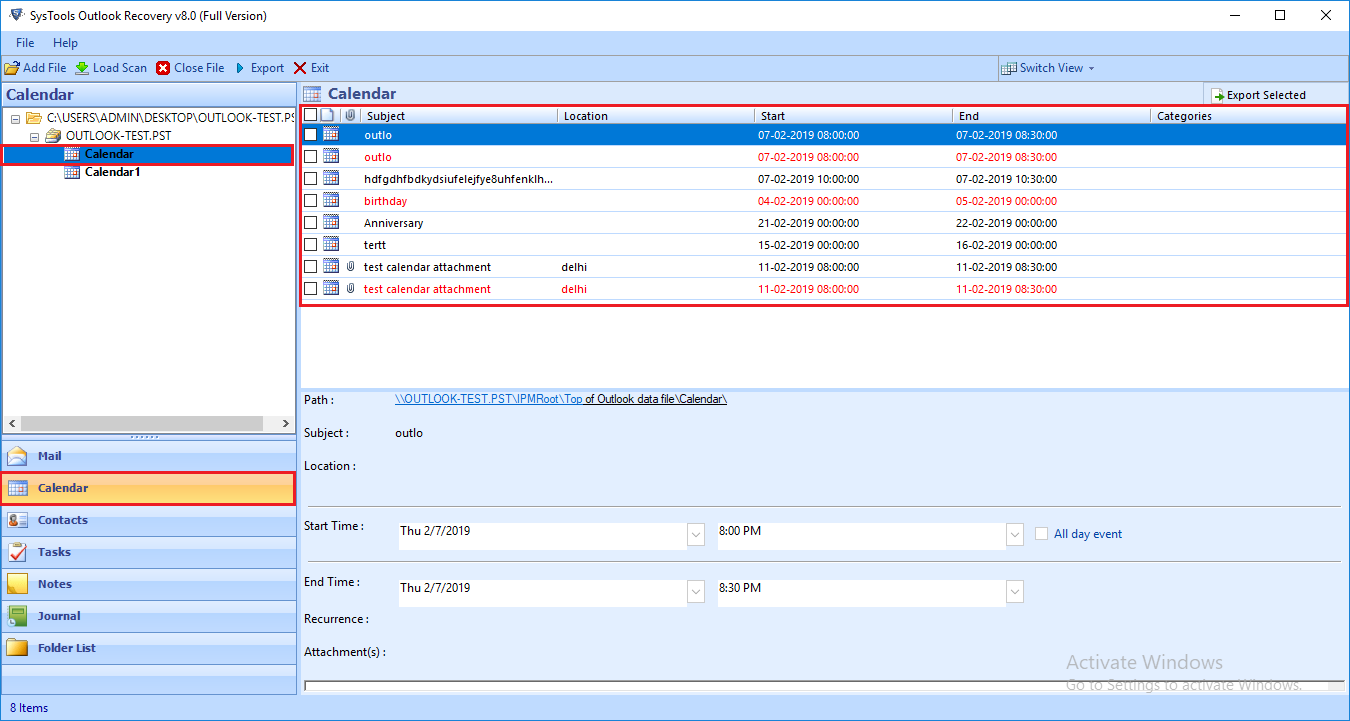 ---
Step 12
Hit on "Contacts" tab to view contacts only.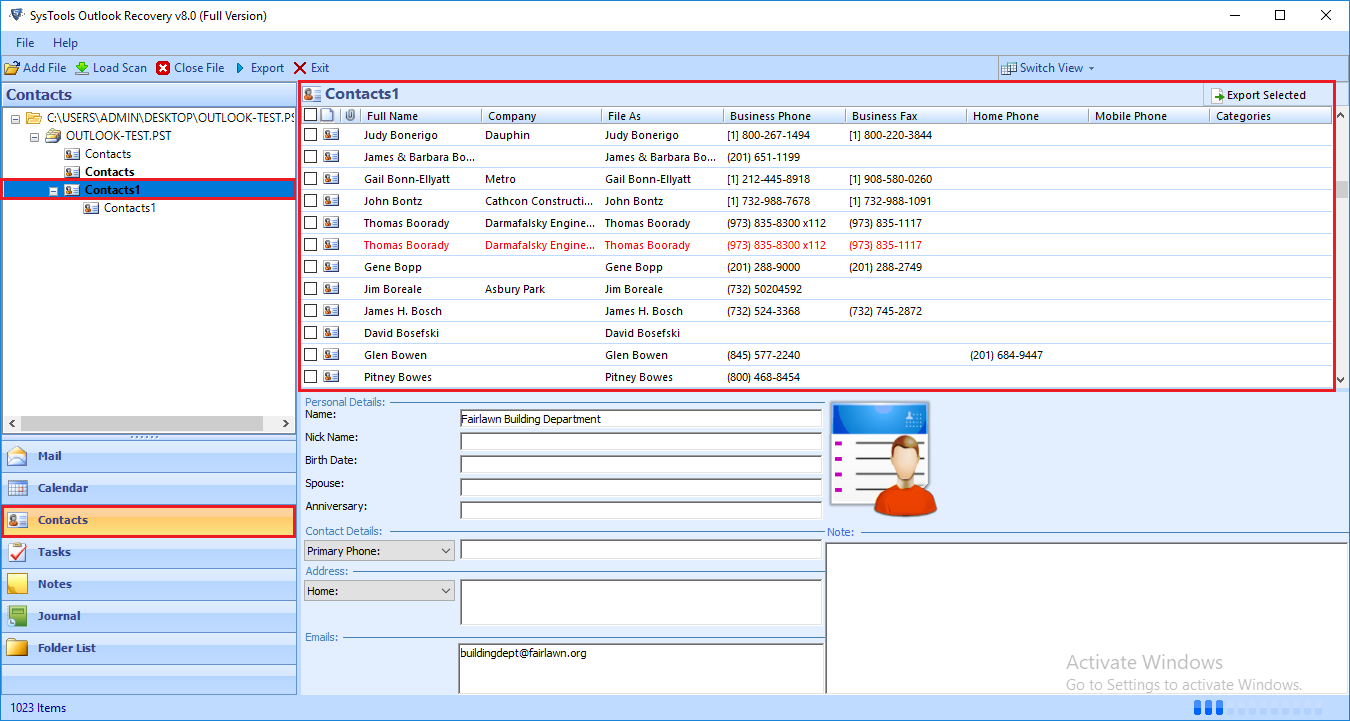 ---
Step 13
Click on "Export" button.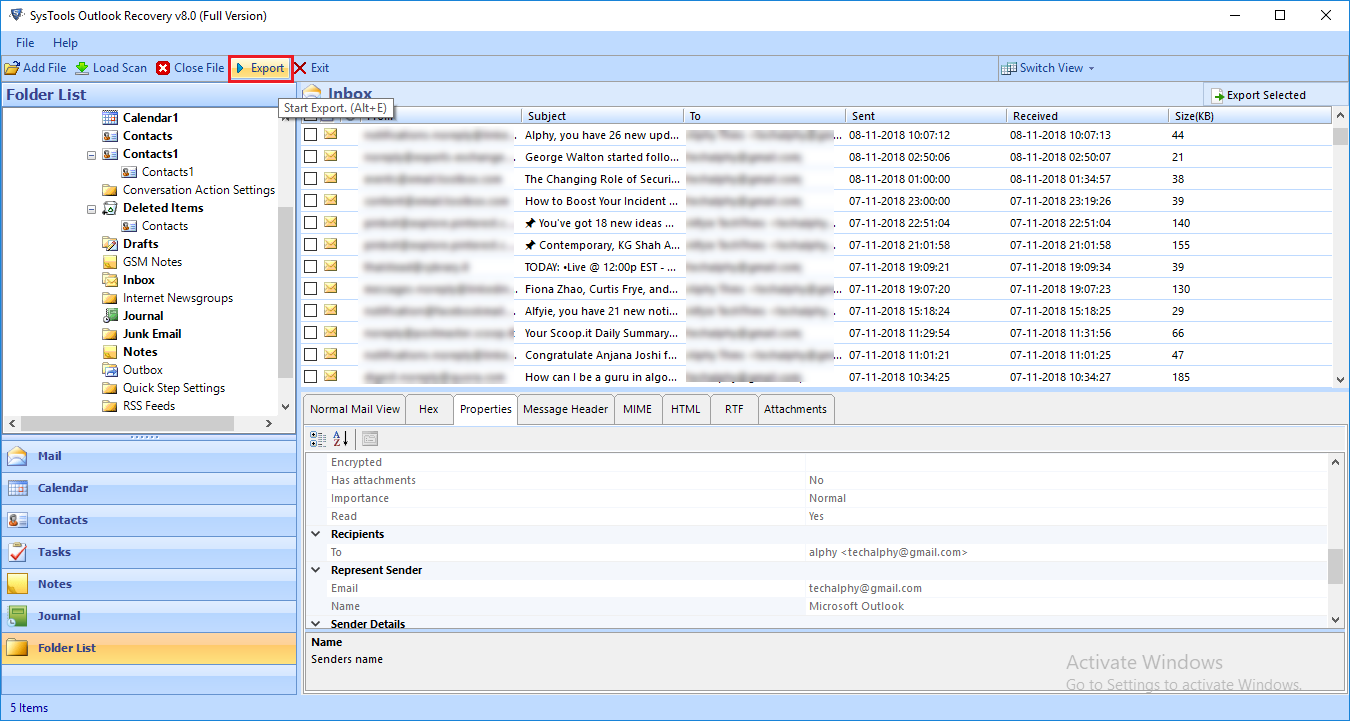 ---
Step 14
Software provides you 5 option to export recovered Outlook data file into PST / MSG / EML / HTML / Office365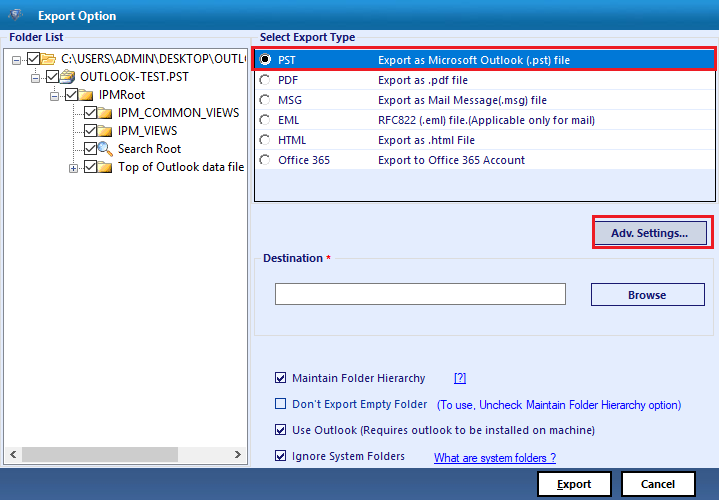 ---
Step 15
Using PST Split option, user can break large PST file by size. Apply Date filter option to sort out emails of particular time interval.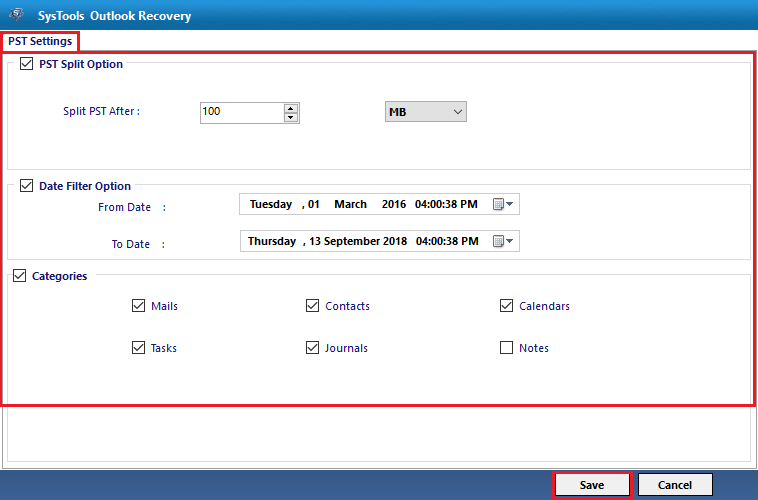 ---
Step 16
Click on "Browse" button to select destination.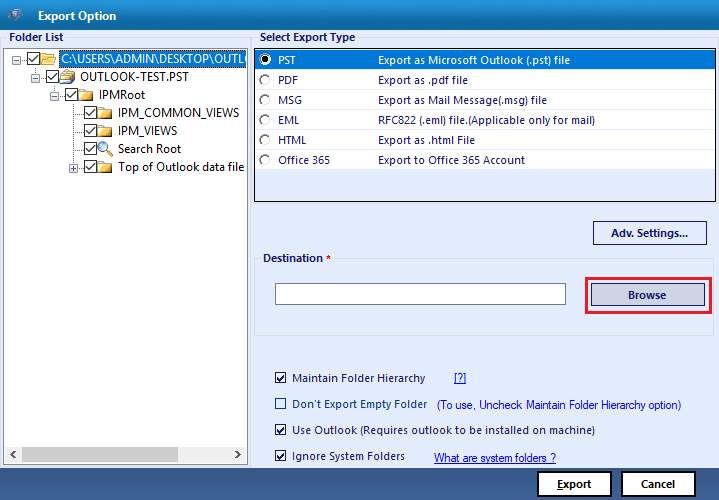 ---
Step 17
Select "Destination" folder.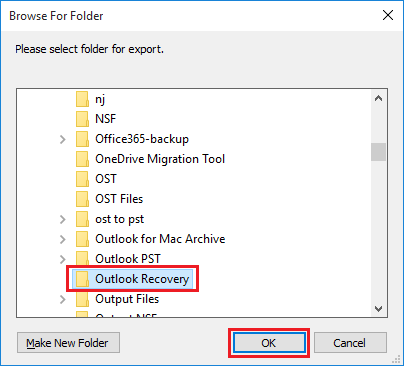 ---
Step 18
After selecting the destination folder, click on "Export" button.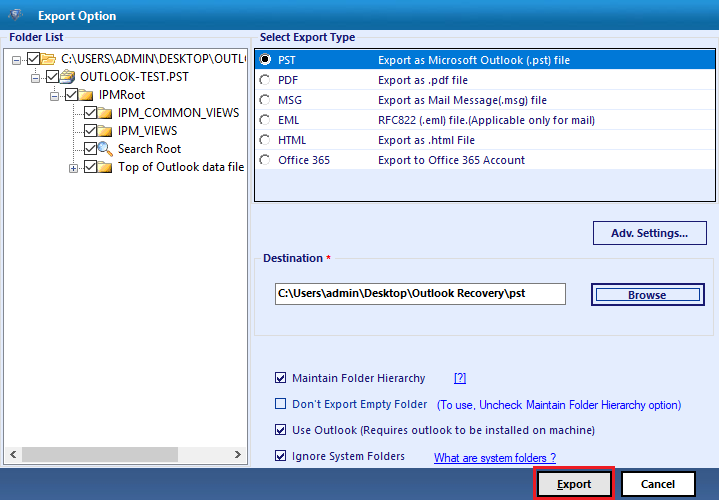 ---
Step 19
Export procces successfully done.

---